Puerto Rico, a Caribbean island known for its vibrant culture, stunning beaches, and tropical weather, is a popular travel destination. As with any trip, packing is an essential part of planning your visit. Knowing what to wear in Puerto Rico can help you feel comfortable and confident while exploring all the island has to offer. With its hot and humid climate, it's important to pack lightweight, breathable clothing that will keep you cool and protected from the sun.
However, depending on your activities and destinations, you may need to dress up or down accordingly. From lounging on the beach to exploring Old San Juan's cobblestone streets, this guide will provide you with a packing checklist for your trip to Puerto Rico. By packing smart and following these tips, you can ensure that you have everything you need to make the most out of your time in Puerto Rico while feeling comfortable and stylish.
Clothing
When packing for Puerto Rico, it's important to plan your wardrobe around the climate. Puerto Rico's climate is tropical and humid which means that you should prepare your wardrobe accordingly. Lightweight and airy fabrics are a great option to keep you cool in the hot Puerto Rican heat.
Let's get into the details of packing for Puerto Rico's climate and what type of clothing you should bring for your trip.
Beachwear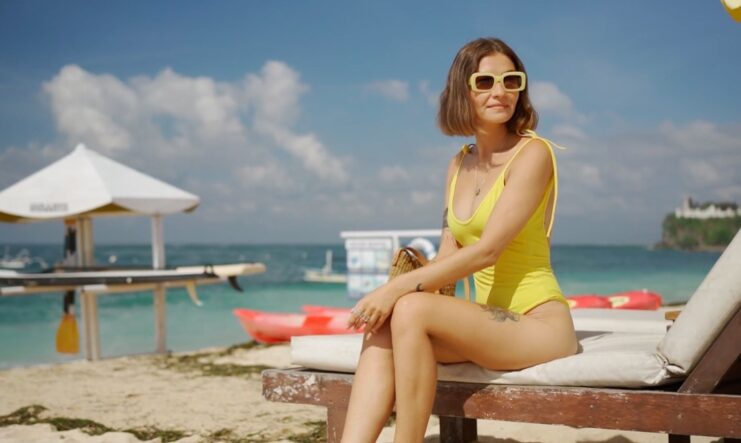 Depending on the time of year and region you are visiting, pack items that range from swimsuits and shorts to long sleeved cover-ups to protect from the sun. Puerto Rican beaches tend to be hot and humid so lightweight cottons, linens, and technical fabrics are great choices. While it may feel like you need sunshine all day, looks in beachwear aim for versatility when packing- think easy separates that can take you from beach to lunch or drinks afterwards. Some smart choices include:
Swimsuit
Tank tops
Cover ups
Tunic dresses
Wide brimmed hat or baseball cap
Sunglasses
Lightweight kimono/wrap
In addition don't forget about your feet – a pair of sandals that can go between beach and city streets is ideal. Be sure to also pack items such as bug spray, sunscreen, and fun printed towels that can make your time spent in the sun more enjoyable!
Casual Wear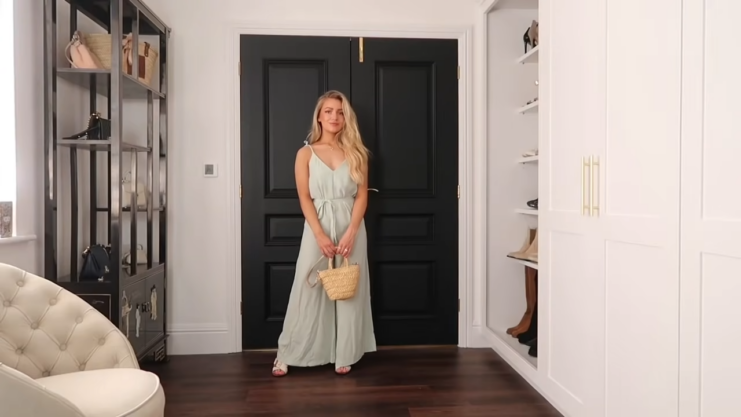 It is important to consider the weather and location in order to determine what type of clothing and accessories should be brought. Casual wear is the most appropriate type of clothing for sightseeing, leisure activities, and even romantic dinners.
In general, comfortable clothing options such as shorts or pants with light fabrics, tees or polo shirts are a great choice. If you are visiting during the cooler months, light sweaters or cardigans made of cotton can be a nice addition to complete your look while keeping warm in case of cooler changes in temperature.
For a casual night out with friends or family, capri pants with comfortable platforms work great and an occasion dress will always make an excellent option as well. If you plan on exploring some beach locations, lightweight linen beachwear is essential for long days spent at the shore. Try flirty sundresses paired with sandals or flip flops for some laid-back yet fashionable looks that are perfect for daytime sightseeing activities in Puerto Rico. For more than just beachwear ensembles think rompers and maxi dresses which make lovely additions when choosing between casual items that require minimal effort but still look cute!
Formal Wear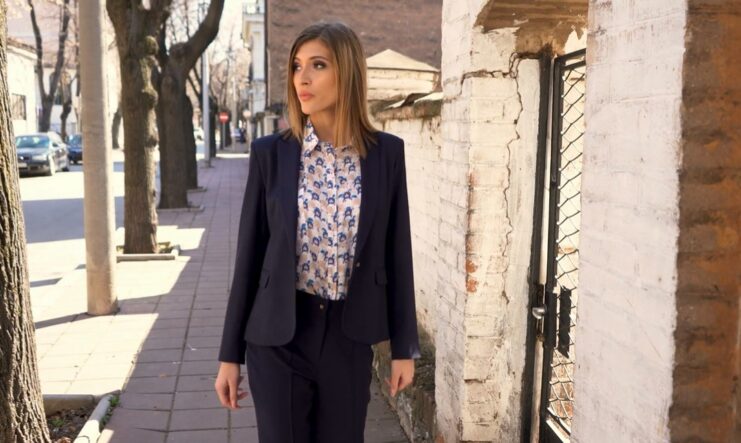 Formal wear is a must for more upscale restaurants, theater performances, and other events in Puerto Rico. Depending on where you are traveling, you may want to bring different types of formalwear. Generally speaking, men should bring dress pants and a shirt or a suit with dress shoes; women should pack trousers or skirts with blouses or dresses and heels.
For warmer weather throughout the year in Puerto Rico, consider lightweight fabrics like linen or cotton blends for your formal attire. You will also want to bring an appropriate covering such as a shawl for evening events that may require modest attire as dictated by local customs. Packing an extra set of clothing items such as a blazer, dress pants, and tops is also recommended to have options when attending such events. Make sure to include any necessary accessories like belts and ties too!
Accessories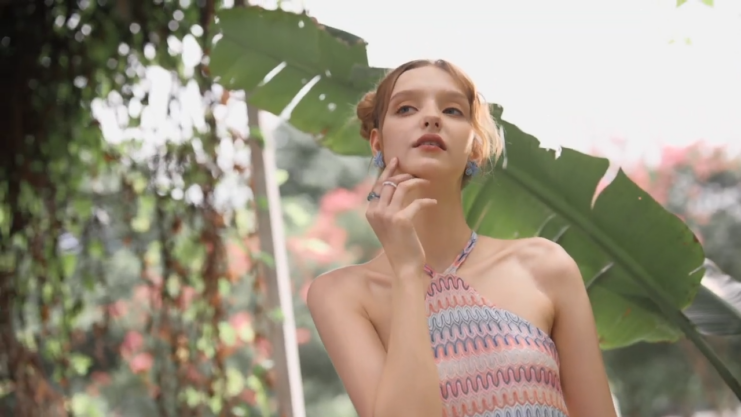 When going to Puerto Rico, it's essential to pack the right accessories. Not only will the right accessories make you look stylish, but they can also be handy when you are out and about.
Some of the best accessories to bring when going to Puerto Rico include hats, sunglasses, and jewelry. These can help protect you from the sun, add an extra layer of warmth, and show off your individual style.
Hats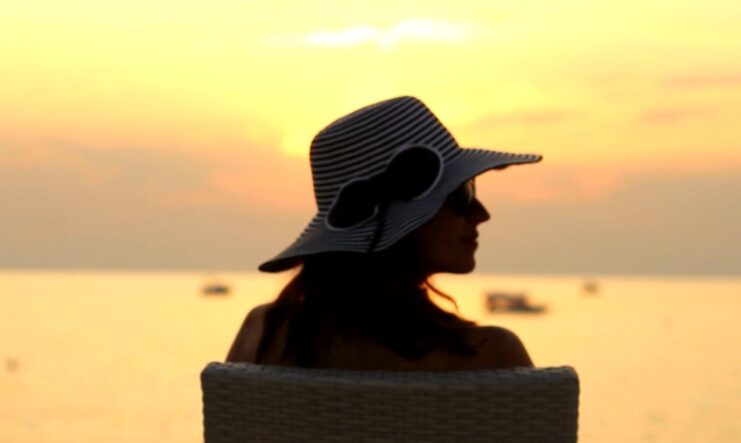 There are many types of hats available for you to wear in Puerto Rico, each providing a different function or level of protection from the sun. If you plan to explore the mountainous regions or spend much time outdoors, wearing a hat is non-negotiable.
A lightweight, wide-brimmed hat is ideal for keeping the sun off your face, neck and other exposed skin. Straw-style hats are popular among travelers and provide good sun coverage, while some felt hats have buckles that let you fold them up and fit them inside your bag. If you'll be out in rain, warmer weather or harsher conditions, a baseball cap may provide better coverage than a straw or felt hat. If you plan to take part in adventurous activities like zip lining or spelunking, consider investing in a helmet designed specifically for these activities – they provide the necessary head protection while also protecting your head from extreme temperatures.
A fashionable way to complete any outfit is wearing a simple yet stylish fedora made from wool fabric with various sizes of brim widths. Panama hats are handwoven with natural fibers such as palm and can come as either stiff wide brims or soft unconstructed styles. Packing a bucket hat for fishing trips will keep your head cool during hot summer days when combined with lightweight clothing like cotton tanks and chino shorts. Finally don't forget your favorite beanie for chilly evenings spent exploring the nightlife scene!
Sunglasses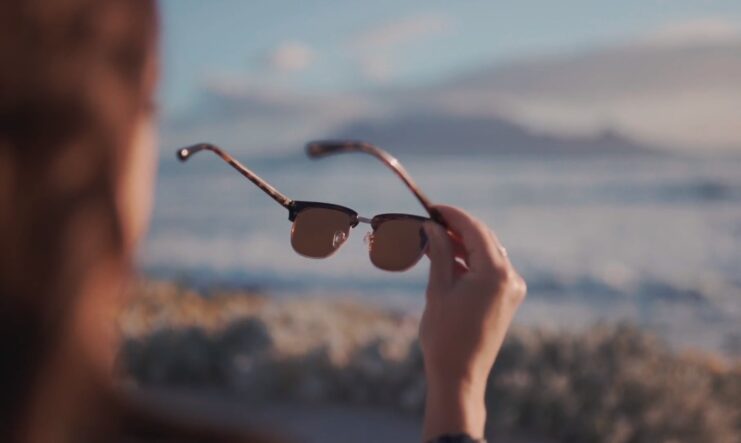 Whether you're exploring the vibrant cityscape of San Juan or spending a day on the island's famed beaches, having the right pair of sunglasses is essential for any Puerto Rican getaway. Sunglasses come in a variety of shapes and styles, so it's important to take into consideration fit, lens type and frame type when choosing the best pair for your vacation.
Jewelry
When it comes to accessories, the best place to start is with jewelry. Depending on your style and the occasion you're heading to, some might suit you better than others. Here are some of the most popular pieces of jewelry ideal for taking with you on your trip:
-Earrings: Whether dangling or studs, earrings are a timeless accessory that can go with virtually any outfit. For example, dangling beaded hoop earrings look great paired with a maxi dress or boho-chic tunic.
-Necklaces: For those who love making statements with their necks, necklaces can be a great option. Choose from statement chokers or layering necklaces that add attractive visual interest to an outfit. From minimalist pieces to bold colors and graphics, there is a wide variety of necklaces available that can help you achieve any desired look.
-Bracelets: There's no better way to dress up an outfit than with a few sparkly bracelets or bangles. They come in all shapes and sizes — from chunky cuffs to delicate chains — so feel free to pick whatever style suits your personality best!
-Rings: Whether for everyday use or special occasions, rings make for beautiful accessories and can add much needed sparkle and shine to any outfit! Stackable rings have been very popular in recent years and have come in so many different designs that there is sure to be something out there suitable for everyone's specific tastes.
Footwear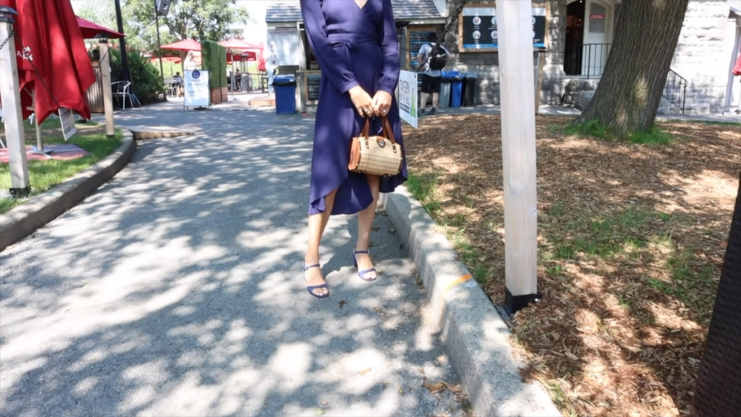 When deciding what kind of footwear you should bring for your trip to Puerto Rico, you should think about the type of terrain and activities you may be doing. You will likely want to pack a pair of comfortable walking shoes if you plan to explore cities and towns, as well as a pair of sandals or flip-flops for lounging at the beach or pool. If you plan to hike, you should bring a pair of hiking boots or shoes.
It is also important to note that Puerto Rico is a tropical environment, so you should choose shoes made of materials that are breathable and lightweight.
Sandals
Sandals are a practical and versatile option for Puerto Rican travel. When selecting the best sandals for your trip, consider their ease of use (strap or slip-on) and the sole material. Sandals with rubber soles offer superior traction for beach exploration, waterfall scrambling, or other outdoor activities. Opt for sneaker soles if you plan on doing more walking tours, as sandals with arch support will be more comfortable.
Be sure to pack a pair of flip flops to change into when entering public showers outside of resorts or pools. Additionally, when shopping for sandals there look out for locally crafted leather styles; these make excellent souvenirs that will last longer than a bag of chips!
Sneakers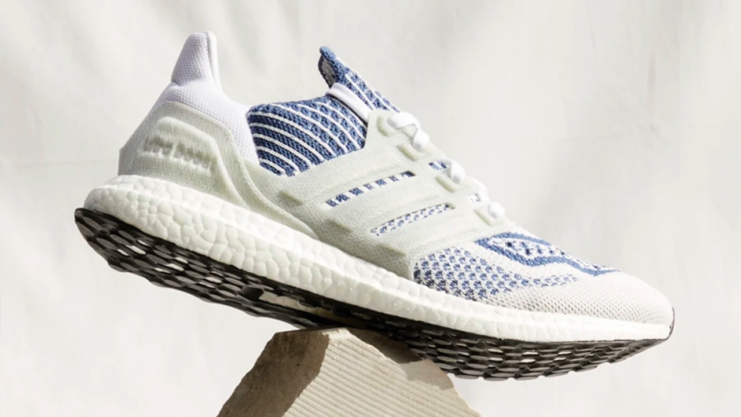 When packing for your trip to Puerto Rico, don't forget to include comfortable sneakers that you can pair with your casual outfits. Sneakers are a great option for walking around town and will help keep your feet protected all day. Otherwise, you may end up with tired and sore feet.
Make sure to choose a lightweight pair of sneakers, as these will be easy to pack and take up little space in your suitcase or backpack. You can also look for shoes with breathable material so that your feet won't get too sweaty while exploring the island!
Water Shoes
When visiting the island of Puerto Rico, it is important to consider the terrain and take into account any protective footwear you may need. Many of the areas close to coastlines are well known for their diverse marine life and magnificent coral reefs, so wearing water shoes can help keep your feet from coming in contact with sharp coral or other hazards.
Water shoes are designed to provide traction on wet surfaces, protecting your feet from cutting or stinging sensations such as those caused by sea urchins. A lightweight pair of water shoes provides secure footing while intertidal zones offer a pleasing view of small creatures like starfish and crabs. Water shoes also include extra toe protection, tab laces for a snug fit, arch support and lining treated with antimicrobial agents that help reduce odors and mildew growth.
They can be found at many shoe retailers in styles ranging from sandals to boots—perfect for traversing the beaches around Puerto Rico's coastline!
Other Essentials
When packing for a trip to Puerto Rico, don't forget the essentials that you'll need to make your trip as comfortable as possible. These essentials include items such as sunscreen, bug spray, and a swimsuit. Be sure to also include sturdy shoes and a hat to help protect you from the sun and any other elements.
Sunscreen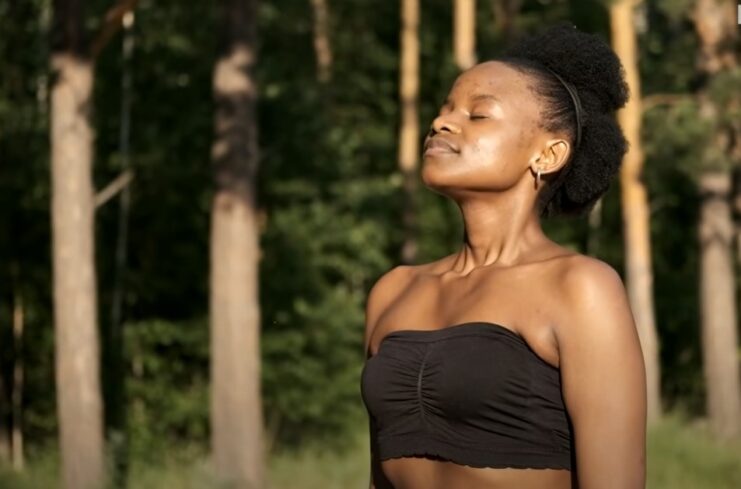 Sunscreen is very important when traveling to Puerto Rico. The hot and sunny weather can cause sunburns easily, so it is essential that you come prepared with a bottle of sunscreen to protect your skin from the harsh rays.
Make sure to select a sunscreen with an SPF of 30 or higher, as well as broad spectrum UVA and UVB protection for maximum protection from both kinds of rays. Apply generously before spending extended periods outdoors and reapply every two hours or after going in water.
Be sure to avoid the midday sun if possible and wear protective clothing such as hats or light-colored long-sleeve shirts to provide even more coverage against the sun's rays.
Insect Repellent
Insect repellent is an essential item for any trip to Puerto Rico. This tropical island paradise is home to a plethora of bugs and pests like mosquitos, flies, fire ants, and ticks. While it's possible to take precautions like wearing long-sleeved clothing and using citronella candles to deter pests, a good insect repellent can be the difference between biting bugs and peaceful evenings.
There are several types of insect repellents available on the market such as lotions, sprays, coils, patches and even natural sprays made from essential oils. Make sure you read all labels carefully for directions for use and always follow any safety instructions.
It's also recommended that you pack insect repellent wipes in case you forget your own or run out during your stay. Consider adding these items to your packing list for an extra layer of protection against the island's unwanted guests during your trip!
Camera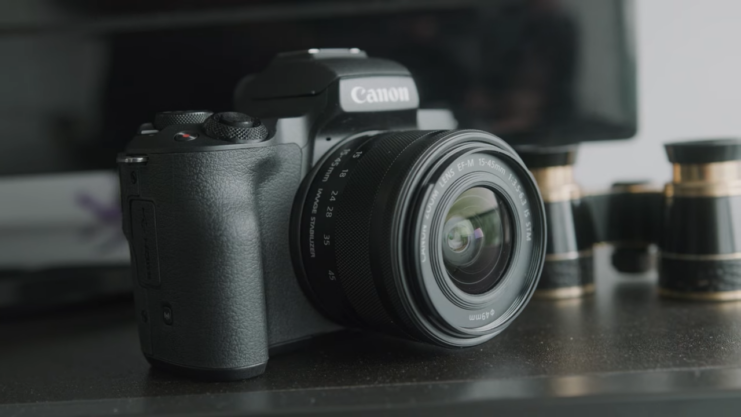 Puerto Rico's Caribbean waters, breathtaking mountain views, and vibrant colored buildings make for some of the most beautiful photo opportunities imaginable. Besides capturing all the amazing sights, a camera can also be used to capture special moments and preserve memories from your trip.
Before leaving for your trip, make sure you've packed the essentials for your camera such as an extra memory card or battery. Bring any additional equipment or accessories that you may need so that you have access to them when on the go! Consider purchasing a water-resistant camera pouch or case if there are aquatic activities planned during your trip — the ocean is known to be unpredictable! Research the type of lens that will meet all of your needs before packing a heavy bag.
No matter what kind of photos you're hoping to capture on your vacation, bringing a camera with you — along with its essential packing checklists — will guarantee successful photography results!
Toiletries
It's always best to pack a travel-size version of your preferred toiletries, including shampoo, conditioner, body wash, and lotion. You can find many travel-size options at drugstores or even purchase reusable silicone bottles to fill with your favorite products. Sunscreen is a must-pack item since Puerto Rico is a tropical island with year-round sunshine. Pack a high SPF sunscreen to protect your skin from the sun's harmful rays.
Mosquito repellent is another essential item since Puerto Rico is a mosquito-prone area. It's also recommended to pack a first aid kit containing essential items like band-aids, pain relievers, and any prescribed medications. Finally, don't forget to bring your toothbrush, toothpaste, and any other dental care products you may need. With proper planning and packing, you can ensure that you have all the toiletries you need for a comfortable and stress-free trip to Puerto Rico.
FAQs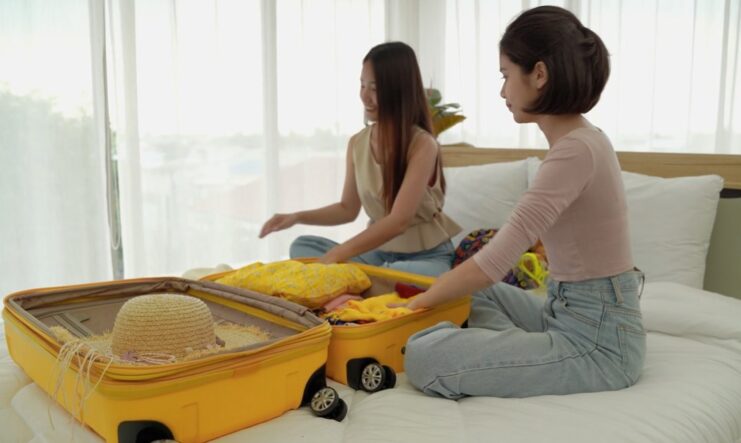 Do I need to bring a raincoat or umbrella?
It's a good idea to bring a raincoat or small umbrella, especially if you're traveling during the rainy season (April to November). However, many hotels and resorts also provide umbrellas for guests to use.
What type of shoes should I bring to Puerto Rico?
Comfortable shoes are a must, especially if you plan to do a lot of walking or hiking. Sandals, sneakers, and hiking shoes are all good options depending on your planned activities.
Is there a dress code for visiting attractions or landmarks in Puerto Rico?
Most attractions and landmarks in Puerto Rico do not have a strict dress code, but it's always a good idea to dress modestly and respectfully out of courtesy.
Do I need to pack any specific clothing items for outdoor activities?
If you plan on hiking, kayaking, or participating in any outdoor adventures, be sure to pack appropriate clothing such as activewear, hiking boots or shoes, and a hat or sunglasses.
Should I bring bug spray to Puerto Rico?
Yes, mosquitoes are prevalent in Puerto Rico, especially during the rainy season. It's a good idea to bring bug spray with you to protect yourself from mosquito bites.
Conclusion
In conclusion, when packing for Puerto Rico, it is important to consider the climate, activities planned, and cultural norms. The key is to pack light and practical while still being stylish and comfortable. Remember to bring breathable clothing, comfortable shoes, and sun protection to keep you safe and comfortable throughout your trip. By using these packing checklists and guidelines, you can be prepared for anything Puerto Rico has to offer and make the most of your vacation.