If you are the type of person that prefers to use vacations by going on adventures and exploring natural beauties, we have a real treat for you today. In this article, we will talk about the best caves & caverns to explore in Puerto Rico.
It is a country with ample natural beauty that provides you with opportunities for hiking, spelunking, rock climbing, rappelling, or rafting. Puerto Rico is blessed with over 2.000 caves every thrill-seeker and adventurer will appreciate. So, whether you are a geology buff, a hiker, or just an excited traveler looking to explore the beauties of this lovely country, there will be something interesting for you in this article. We have a lot to cover, so let us begin without further ado.
1. Cueva del Indio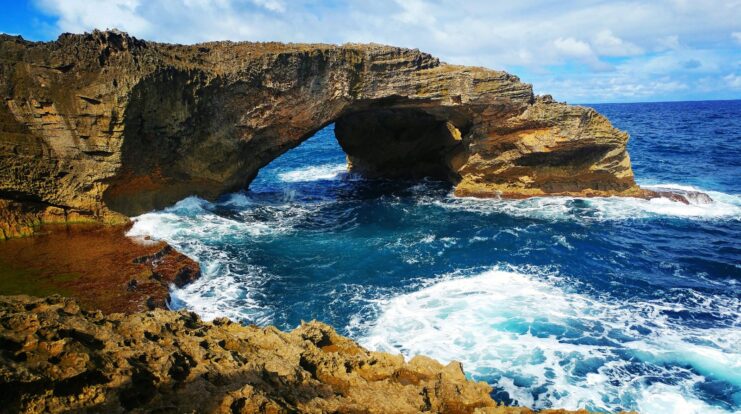 This cave was designated as a Natural Reserve back in 1992, and it is home to native petroglyphs, which were created by Tainos who were natives to this island in Pre-Columbian times. This is a true natural beauty, and the natural bridge formed by rocks eroded by the water is a must-see when visiting.
Since the cave is located by the ocean, you will have an opportunity to catch amazing views as the waves crash, but beware because the location of this cave is rather dangerous, so it is recommended for seasoned adventurers (at least if you are going solo). However, the best way to explore this cave is with a licensed tour guide, who will provide some interesting information about the place and guarantee your safety throughout the visit.
2. Camuy River Cave Park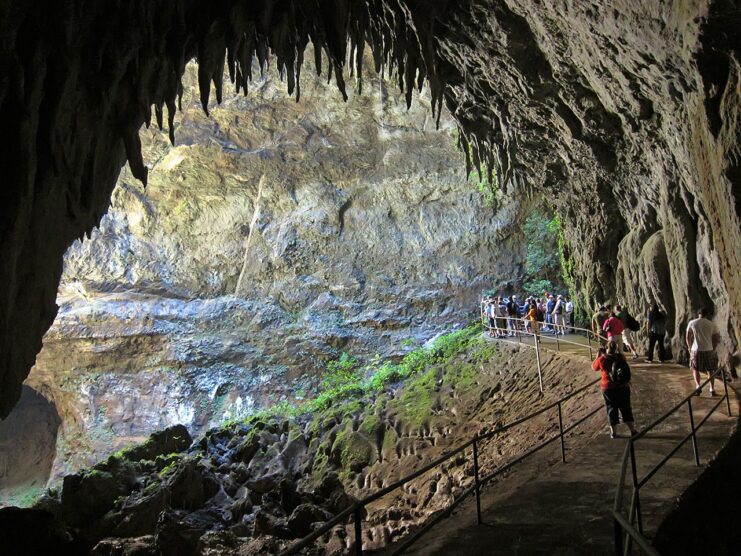 The Camuy River Cave Park is the third-largest cave network in the world, and experts believe that it is carved over a million years ago. This is a must-see national treasure of Puerto Rico, and it is, by all means, one of the most impressive cave systems in the country.
Even though this is quite an impressive location, you will be surprised to learn that visitors are exploring only the major cave and two sinkholes, as it has 220 subterranean caves that stretch over 286 acres, and there are more caves that are yet to be discovered in the whole system. Explorers of this cave system will have a chance to see impressive stalactites, stalagmites, and sinkholes, making this visit a great family-friendly activity.
3. Canon de Tanama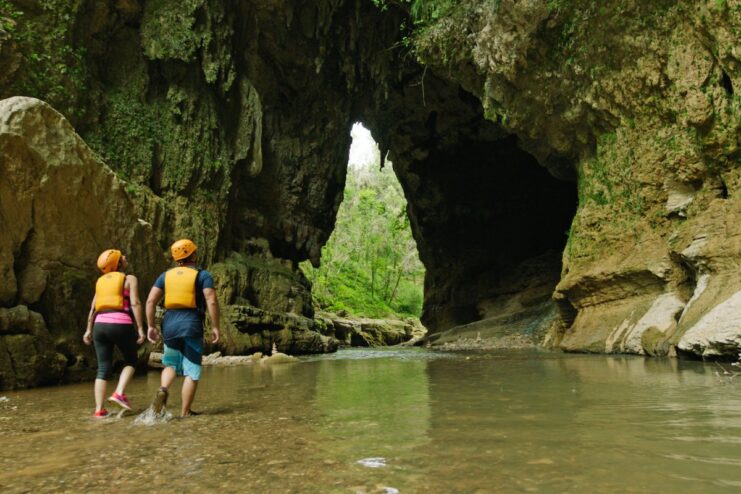 Travelers that like to stay slightly more active on their vacations will have a real treat when visiting Canon de Tanama. It is a network of canyons, caverns, and tunnels that the Tanama River carved over the course of years. An absolute must-see during this visit is a 1.000-foot-long tunnel that was formed over thousands of years that takes about 30 minutes to go through on a rubber tube.
The most popular way to explore these caves is on a half-day tour with companies like Tanama River Adventures to get the best possible experience. You will start the tour with a short hike through the forest before you go through caves, canyons, and waterfalls that are absolutely stunning and must-see.
4. Cueva del Viento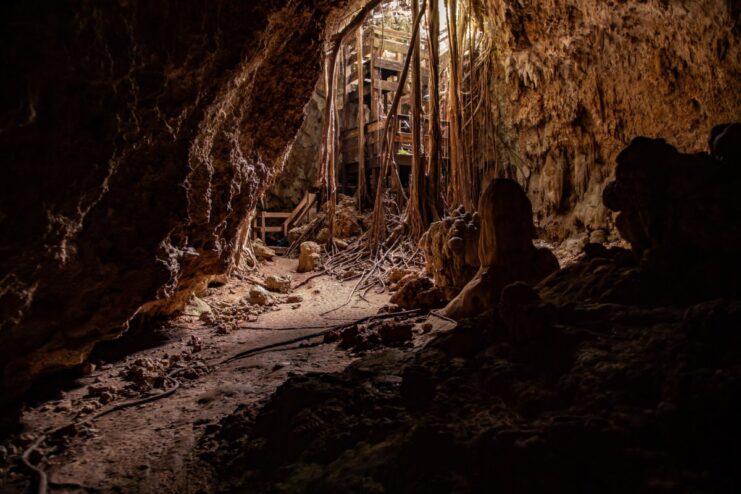 Located inside Guajataca National Forest, Cueva del Viento is a limestone cave that is filled with stunning stalactites and stalagmites that are an absolute joy to visit. Tread carefully when visiting this cave, as it is home to a huge colony of bats, so expect to see and hear lots of them.
The cave is at a pretty accessible location, housed about two hours from San Juan in the northwestern town of Isabela. You will find a 2.7-mile trail to the entrance, so make sure you come with adequate footwear and enough water to last through your journey. There are some wooden steps in the cave, but they are not in better shape, so make sure to watch your step and go slowly. It is a cave that you can easily explore on your own, and you will find plenty of parking space near the trailhead.
5. Cueva del Arco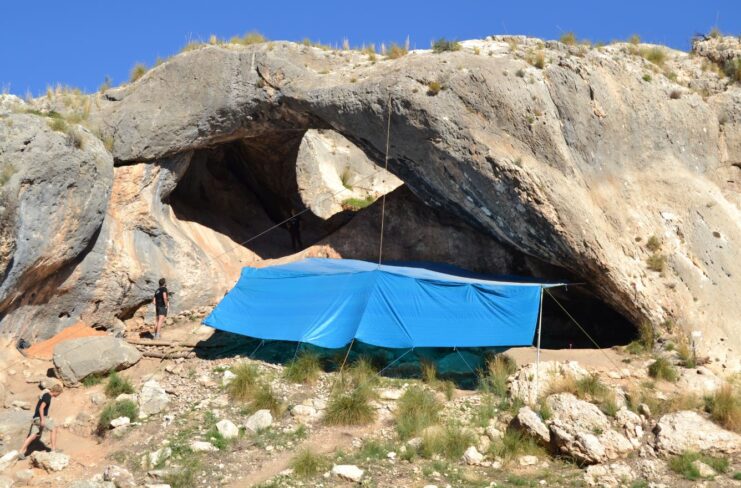 Cueva del Arco is a huge open cave that you can see rising over the Tanama River in Utuado. The hiking trail to the cave is a bit tricky, and although it is not impossible to make it on your own, it is a bit slippery and confusing, so make sure to do your homework about it before starting the trip.
In case you do not feel confident enough to go on your own, you can hire a guide that will assist you during the hike and guarantee your safety throughout the tour. You will be able to see plenty of natural wonders, but if you are more on the adventurous side, you can do rappelling, river rafting, and cave tubing as well.
6. Cueva Arenales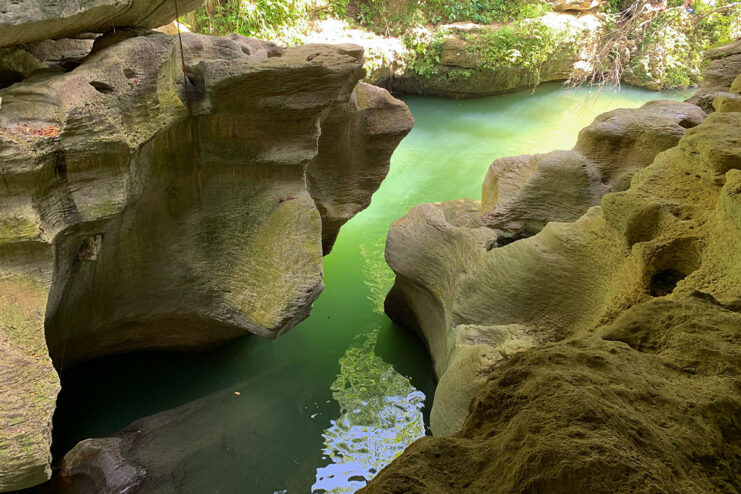 Cueva Arenales is by far one of the most popular caves in Puerto Rico. Visitors have the opportunity to swim in Charco Azul right inside this cave in Vega Baja, but it is important to follow common Puerto Rico safety precautions since the area is prone to flash flooding.
When visiting, make sure to park in an adequate location instead of going all the way down to the dead-end of the street. The road is very steep, and vehicles generally have issues when coming back up. Luckily there are parking spots owned by neighbors that can offer you a supervised spot for only 3 USD.
7. Cueva Ventana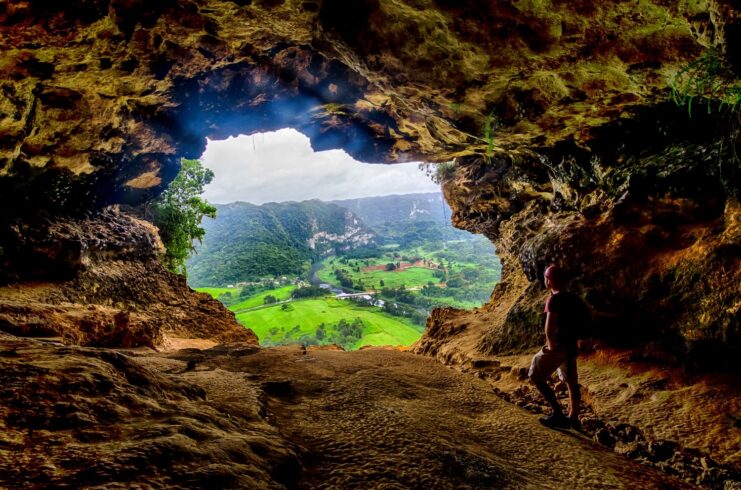 You probably had a chance to see some of the spectacular views of Cueva Ventana on the internet, as it is one of the most photographed views on the Island. It is located in Arecibo, and unlike some of the caves in Puerto Rico, it is not situated underground but rather on a limestone cliff on the side of the mountain.
Approaching the window-like opening of the cave, you will realize why this location is so popular among tourists and locals. You will be treated to a jaw-dropping view of the Rio Grande de Arecibo valley below. The hike to Cueva Ventana is pretty straightforward, so it is highly accessible for families and individuals that like to enjoy natural beauty without getting tired or dirty.
8. Cueva del Agua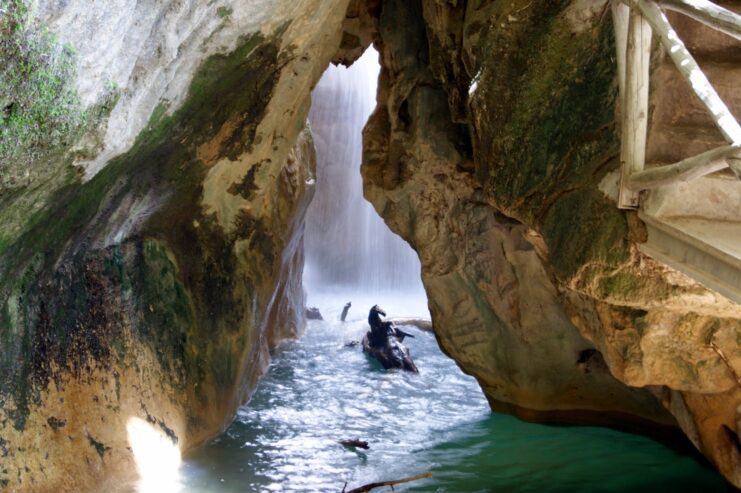 Cueva del Agua is a cave that is probably the hardest one to reach in the country, as it is located on Mona Island. This cave is for hard-core adventurers mostly, as there are no hotels or facilities around, just a couple of campsites.
The boat ride to get to Cueva del Agua takes about four hours, and you will require a permit from the Department of Natural Resources of Puerto Rico to land on this island, so if you want to enjoy the natural beauties of this location, you will have to book a tour. However, once you get here, it will be worth every waiting moment and hassle, as you will be treated with exceptional views and adventure you will remember for the rest of your life.
Final Words
Although tropical rains and storms are pretty common, and access to caves in Puerto Rico may be restricted during these periods, visiting these stunning locations is worth the hassle if you are a hardcore adventurer.
On the other hand, if you are more into relaxing vacations, there are locations that you can visit without permits, hassle, or even tour guides. We hope you liked our article and found sufficient information about Puerto Rico caves and caverns for your next vacation. When visiting this beautiful country, make sure to check out some of the places we have listed, and we guarantee you will walk away happy and with lovely memories that will make you wish to come back again.